Bastille Had A Cameo In 'Game Of Thrones' — But Not Everyone Made The Cut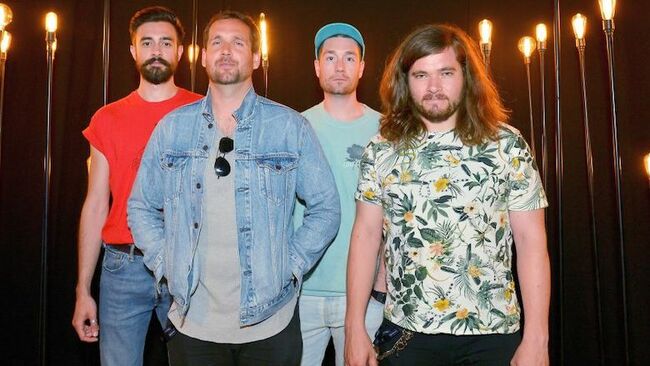 Game of Thrones came to an end last night (May 20), and while the series finale had mixed reviews one thing is for certain: we're sad to say goodbye to Westeros and all the friends we made over the past eight years. While an estimated 10.7 million Americans ditched work today to reel in their GoT hangover, there's no doubt they've been consuming themselves with articles about the show, or discussing it with loved ones (and maybe even a counselor).
Bastille spent the morning after chatting with UK's Will Manning on The Official Big Top 40 about, well, Game of Thrones. Namely, their appearance on it — or lack thereof. The band members were extras for the show back in 2017.
"We were extras in Game of Thrones at one point," vocalist Dan Smith and keyboardist Kyle Simmons divulged. "When they shot it in Belfast, we were playing a gig there." Some of the crew wanted tickets to their concert, so they asked if they could be extras on the episode they were shooting in exchange. They spent a day as newly turned white walkers; however, when it was time to watch their big GoT debut, most of the band was cut from the scene.
"Some of us didn't make the cut," Dan admitted, "[But] Kyle and our tour manager get a lovely moment."
Watch the clip below.
Bastille weren't the only celebrities to make an appearance on the famed series. Check out our favorite Game of Thrones celebrity cameos here.
Photo: Getty Images